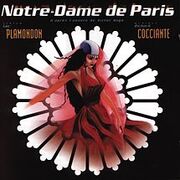 Notre Dame De Paris (Opera) is an Opera, which debuted on the 16th of September of 1998 in Paris. Since it's debut, it has played in Canada, Switzerland, Belgium, Russia, France, Italy, Spain, China, and many more countries around the world.
The Original French Version:
Ad blocker interference detected!
Wikia is a free-to-use site that makes money from advertising. We have a modified experience for viewers using ad blockers

Wikia is not accessible if you've made further modifications. Remove the custom ad blocker rule(s) and the page will load as expected.